Tag: craft
This time last year, I was in full swing, and crafting lots. I bought a sewing machine, which I was loving using.  I was teaching myself how to crochet and making brooches from vintage buttons.  I had the craft bug well and truly. Then life happened, as it does, and the time each day just goes.  Even my photography has taken a back seat, and I must admit, I was very envious of all of my fellow 365′s including my Dad who managed to complete the entire year.
I'm trying to make a concerted effort though, and starting from last week, I have been trying to find time away from the cleaning, the ironing and working in the evening to have just a little time to do the things I really love to do, even if it is just for 10 minutes.  Before I was married I used to do tapestry and occasionally cross stitch, I definitely found that relaxing. In fact when each of my daughters was born, they each received a framed cross stitch with their birth details on, from my Aunt, which we really treasure!
There is on-line company, that sells everything that you could imagine cross stitch and tapestry like, called All Cross Stitch, guaranteed to help you get you in the crafty mood!  I particularly love the samplers,  as I think these make lovely projects, and have a vintage feel which I love.  They offer free delivery of all UK orders and spend £35 and you receive £5 off your order! They have everything covered, right from if your are just starting out, up to much more adventurous projects for the more seasoned stitcher.
So, if you like me are looking to have some me time, switch off social media, and leave the cleaning for the morning. lets get our craft on.
Thank you for reading

Disclaimer : This is a sponsored post.
Incoming search terms:
boy farm wellies
wellies hunter
henry hugglemonster cross stitch
I was set a challenge by Getting Personal ( www.gettingpersonal.co.uk ) to make 5 different Christmas cards.  Not one to back away from a challenge, I decided to challenge myself into making them without buying anything else, so keeping them as thrifty as possible.  I'm going to be attempting my handmade Christmas again this year, so thought this would be the perfect opportunity to practice a few ideas too.
You can see, some cards and tags that I made last year HERE & HERE.  I loved the brussels sprout cards, and I may be using those again, as it was such a simple but funny idea I thought.
So, my first idea for this year was Christmas baubles, which I thought it would be perfect for all my crafty friends.
All I used was double side small sticky pads, to fix the buttons in place.  A fine liner to draw the thread and bow, and a piece of ribbon that has been in my ribbon box all year. I knew it would come in handy at some point!  In fact, I used it again in the next card.  I also used double-sided sticky tape to fix the ribbon.
The second card, I thought would be great for my Dad, as he loves carpentry and making things.
This is an old postcard, that I again had put away with my craft materials. I glued it onto an ordinary bank card, and livened it up using by the ribbon again.  I do like cards that are understated.
My third handmade Christmas card idea, I would give to close family.
I think this is my favourite. I love this photograph of my two gorgeous girls giggling away.
I choose to make it black and white, as I thought it really suited the image. I also managed to find stitch lettering on picmonkey, to match some paper that I had. I used double-sided sticky tape for both the paper, which is quite heavy weight and the photograph.
My fourth card, I thought would work well for people whom I was perhaps giving money, or gift cards to instead of wrapped christmas presents.
It is just a gift tag with some decorations made out of glitter paper.
Finally my fifth Christmas card, is another design with my girls take a staring roll. I thought this would be great for family of friends.
I took a photograph of them each. One of Miss N, pretending to be holding the J of 'Joy' and Miss A looking at the Y. For the O I used a badge, as I liked the idea of the card being 3D.
So there you have it, my 5 handmade Christmas card ideas.
Thank you for reading
Disclaimer: I received a gift card from Getting Personal for this post.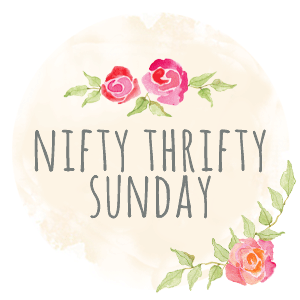 Incoming search terms:
handmade christmas card
handmade christmas card ideas
christmas card ideas
handmade christmas cards ideas
homemade christmas card ideas
handmade christmas card ideas 2012
handmade xmas cards
HAND MADE CHRISTMAS CARDS
simple handmade christmas cards
simple christmas card ideas
Over the weekend we tested out a CubbyKit.  It's a new service, and the idea is you subscribe to having a box of craft goodies delivered to your door every month for £19.99.  I think what it actually delivers is a box full of ideas,  so you as a parent haven't got to do all the research and buying of products. Each box has a theme, and is age appropriate. Either 3-4 or 5-6. and has three craft activities included. Continue Reading